Sanifoam was founded in Istanbul in 1990. The Company, which was producing orthopedic beds initially, had been exporting all of its production.
Sanifoam Sünger, which improved its technological infrastructure in the following years, with the help of its principle of providing customer oriented solutions, has become a leader in many sectors. Currently, The Company serves for the cleaning sector with the plant located in Tekirdağ Veliköy Organized Industrial Zone and for the automotive sector with the plant located in Çerkezköy Organized Industrial Zone. / The Plant located in Bursa Kestel Organized Industrial Zone, produces nonwoven materials both for cleaning and automotive sectors. Eskişehir plant serves for home appliances sector whereas Adana and Ankara plants supply products for the automotive sector. The warehouse establisehed in Munich also serves for the automotive industry.
Sanifoam Sünger, which provides job opportunities to approximately 250 people, produces foam parts/materials, by cutting, forming, laminating and impregnating foam and recycled foam, nowoven materials and woodwork materials.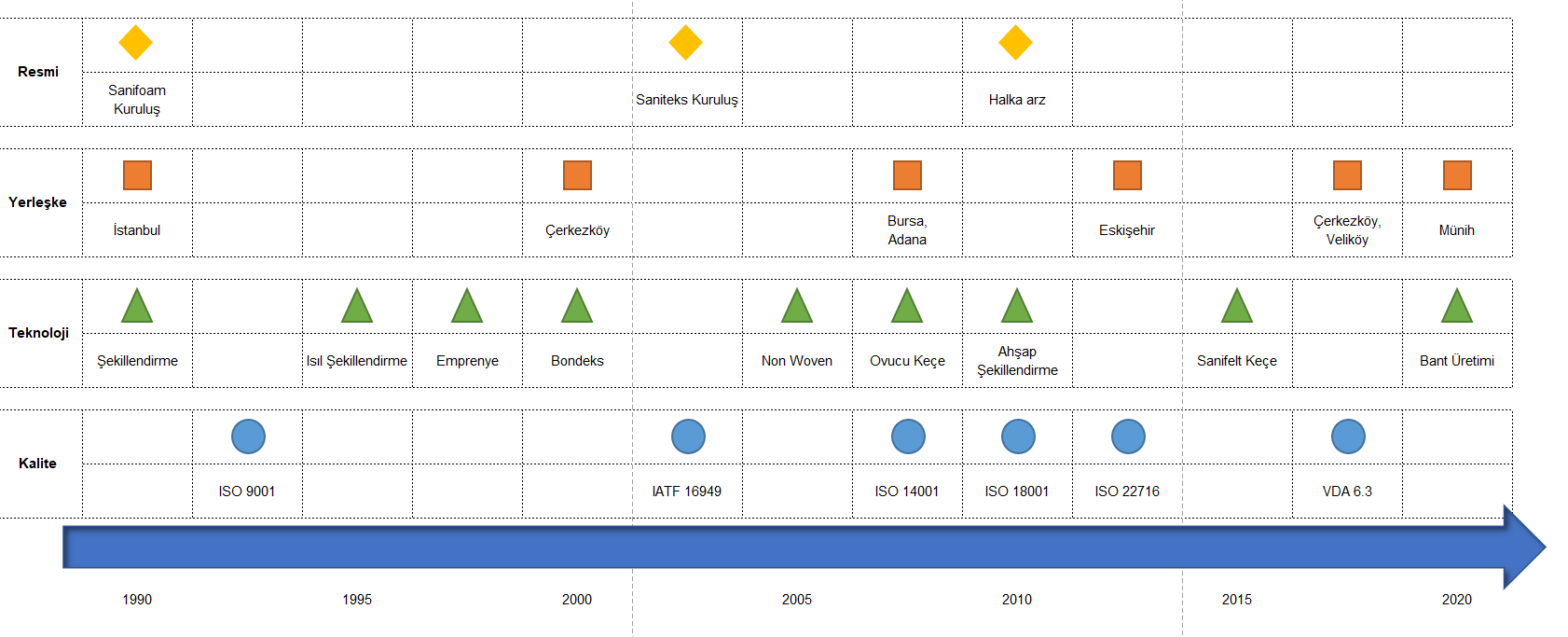 Our Mission
To produce foam, nonwoven and derivatives for our clients in the automotive, home appliances, industrial insulation and cleaning sectors.
To use the latest technology and R&D capabilities while enhancing and producing our products
As a system supplier, manufacturer and exporter, we provide innovative and customer specific solutions to the needs of our customers in the fields of sound and heat insulation, filtration, cleaning and retail.
Our Vision
To be the "PREFERRED SUPPLIER" for our main customers in the sectors that we serve.
To meet the needs of our customers in accordance with the common Engineering principles and to be their "TECHNICAL CONSULTANTS".
To abide by the principles of respect for the "ENVIRONMENT, SOCIETY and PEOPLE".

Güneşli 15 Temmuz Mah. Bahar Cad. Polat İş Merkezi C Blok 6/2 Zemin No:1 Güneşli Bağcılar / İstanbul